We will be at the following locations giving our presentation to students to help educate them against animal abuse.
Due to recent happenings with the COVID-19 Virus it will be a while  until we will be back in the schools/libraries to do presentations.
Thank you for your support.
We are excited to see everyone.
Buy your tickets here for the cheesecake raffle. $5 each
$50 Cheeseake Factory
gift card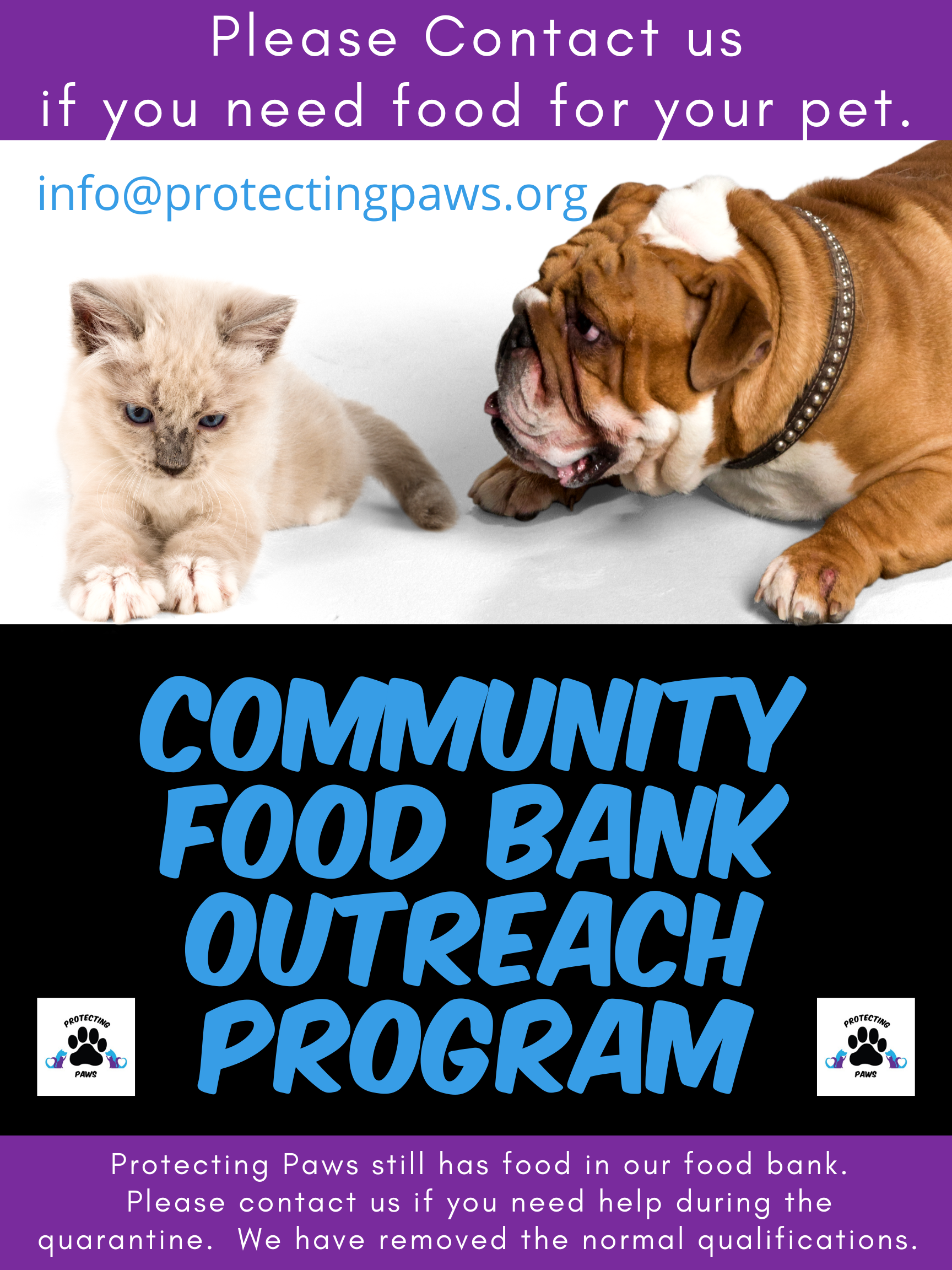 Pet Food Bank
Protecting Paws has a new Pet Food Bank Program - If you or anyone you know are in need of food for pet please contact us.
Our pet food bank is up and running now. If you or someone you know are in need of food for their pet, please have them call us (please no text message at this time) 248-795-8494 or email us at info@protectingpaws.org to find out the qualifications. The food is free for low income and/or emergency needs pets. We currently have:
Dog food:
Adult- lots of this
Puppy - a little
Grain free adult- a little
Cat:
Adult & Kitten food
Kitty litter
We will be posting distribution dates as they are organized.
Watch for updates.
Become their voice
Donate or volunteer today.
Mission:
To ensure animal abuse, neglect, cruelty, and suffering is reduced and or eradicated through public awareness, action, education and advocacy. We want to see those who commit animal abuse punished appropriately.
Protecting Paws wants to give animals a voice.
Learn about the people behind Protecting Paws here: http://protectingpaws.org/about