Purchase your t-shirts here for Small, Medium, Large or X-Large - $22 each or
$25 each for XX-Large.
They come in blue or purple and have the Protecting Paws logo on the front and the back.
Please indicate when ordering the size and color you would like.
To purchase items from the different categories, come back to this page and
click the button and it will add it to the shopping cart.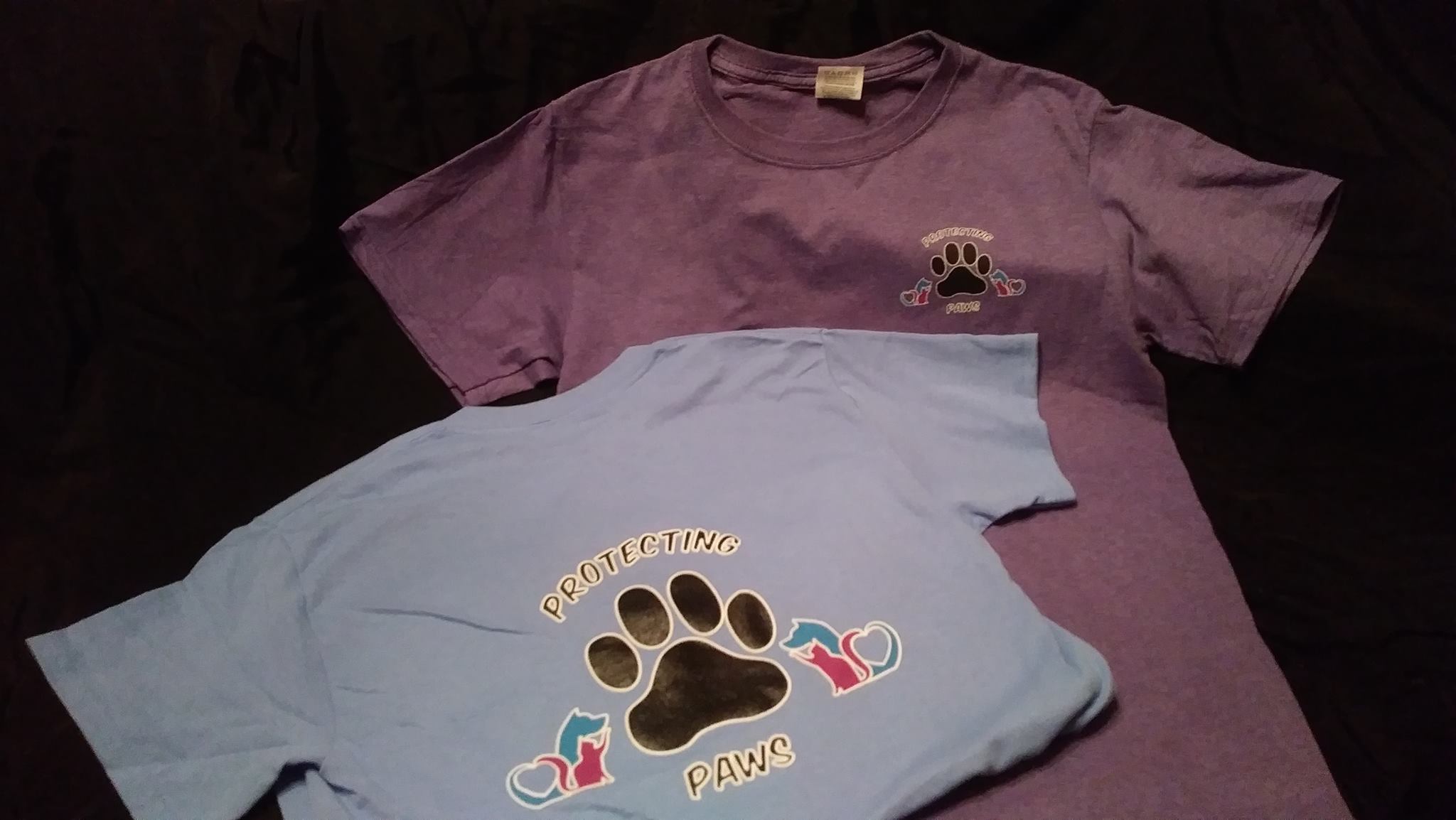 Get your shirt today!!!
For Small, Medium, Large or X-Large order here $22 each.
For XX-Large order here $25 each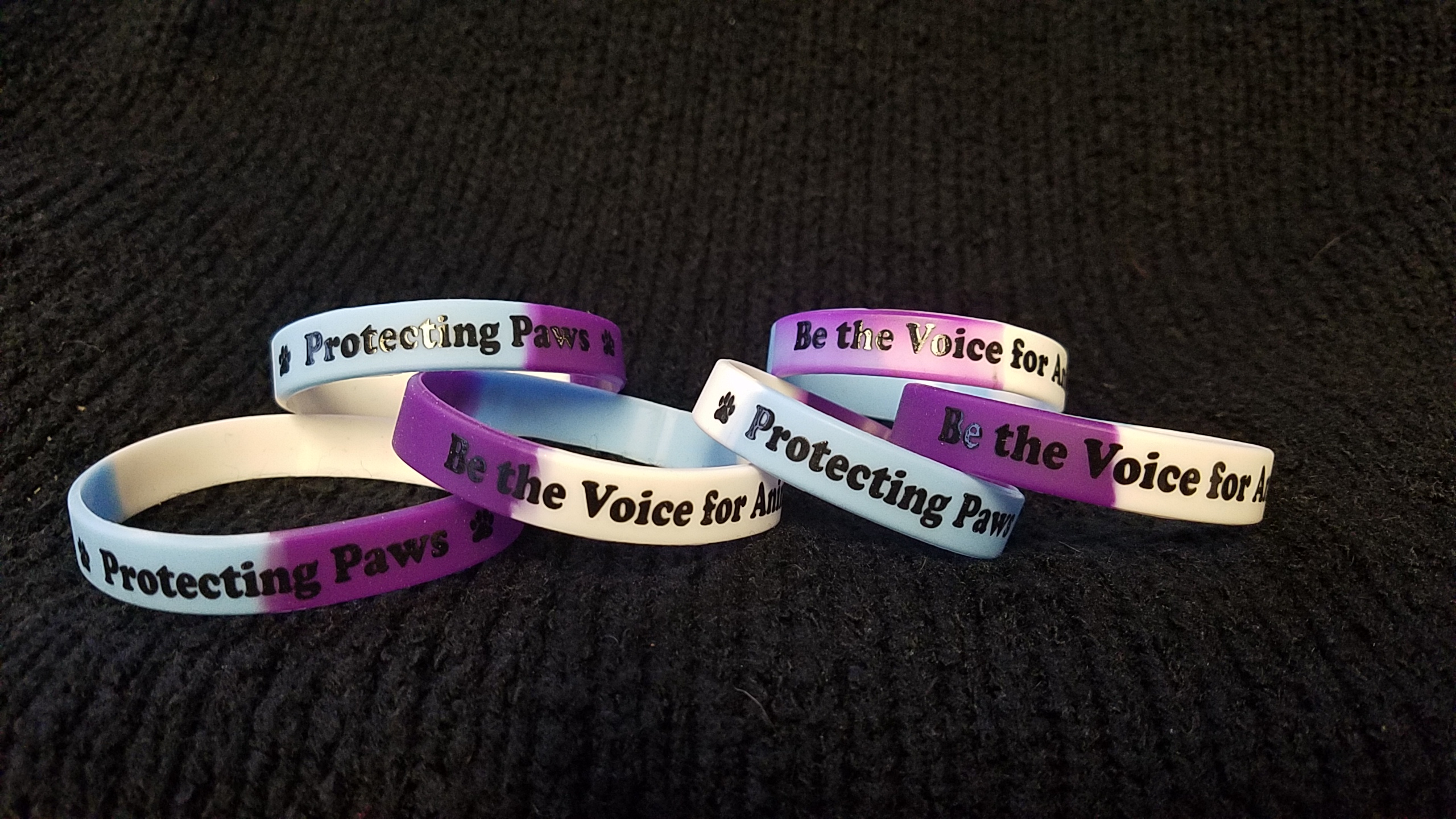 The wristbands come in youth or adult sizes.
Please indicate size when ordering.